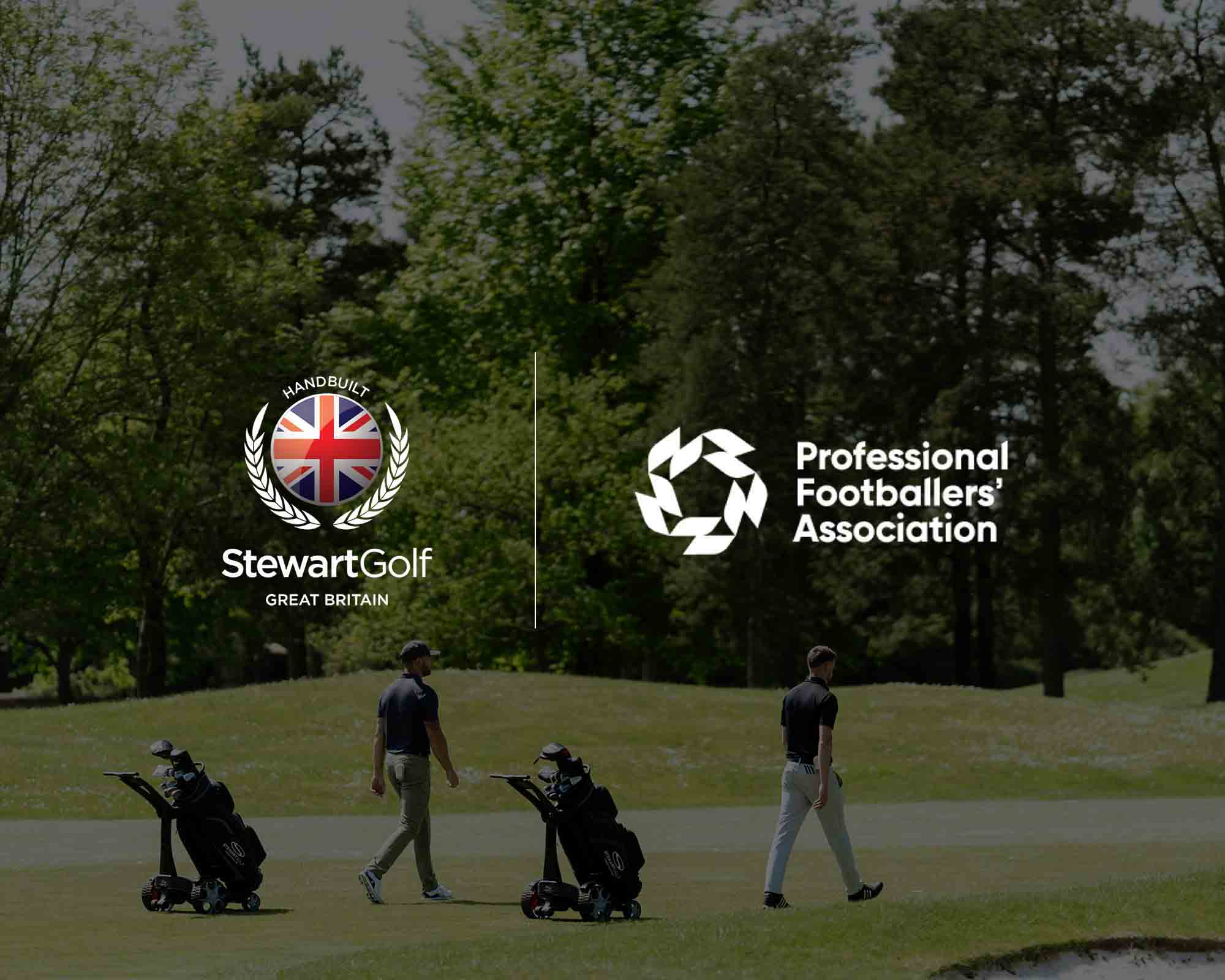 Premium British golf trolley manufacturer Stewart Golf has announced a commercial partnership with the Professional Footballers' Association (PFA), opening a range of opportunities for unique content and collaboration with professional athletes.

The Professional Footballers Association is the union for all current and former footballers and scholars in the Premier League, the FA Women's Super League and the English Football Leagues, as well as being the only football organisation that solely prioritises players' needs.

This partnership will not be the first time that Stewart Golf has worked alongside professional footballers, having previously collaborated with a number of professional and ex-professional players including Matt Le Tissier, Robbie Fowler, Ian Wright and Jamie Redknapp, among others.

Stewart Golf has experienced incredible growth in the last 18 months, with their sales almost doubling in 2020, with an increase in total sales of 93%. Alongside the financial growth, the Gloucestershire based company has also doubled its number of staff, as well as increasing the overall size of its factory by 50%.

The release of its flagship trolley, the Q Follow, in November 2020 received an incredible response from golfers across the UK and beyond, with the demand for a Stewart Golf trolley surging amongst the golfing community.
Coupled with the release of the Q Remote and X10 Follow in 2021, Stewart Golf reported record monthly sales in June 2021, resulting in 12-week and eight-week lead times for both trolleys respectively.

The partnership between Stewart Golf and the PFA boasts endless opportunities for collaboration and unique content, as Stewart Golf looks to target the market of professional athletes with its award-winning range of trolleys.

The PFA will become a welcomed addition to Stewart Golf's existing list of partners, including Mizuno Golf Pairs and Linksnet Golf.

Speaking on the newly formed partnership, Mark Stewart, CEO of Stewart Golf, said: "This is an exciting venture for Stewart Golf, as this partnership with the PFA opens the door to endless opportunities for unique collaborative projects between the golf and footballing community. We look forward to working alongside the PFA to provide a range of opportunities to their professional athletes, as well as building on our positive relationships with Colin and his team."

Colin Hill, Commercial Director for the Professional Footballers' Association (PFA), said: "The PFA is excited to welcome Stewart Golf onboard as an Affiliate Partner. Stewart Golf is owned and run by engineers, a leader within their industry, who focus instinctively on design, innovation and build. Their premium products will excite our golf playing members! We look forward to working together on engaging projects for the benefit of our members and a wider audience."