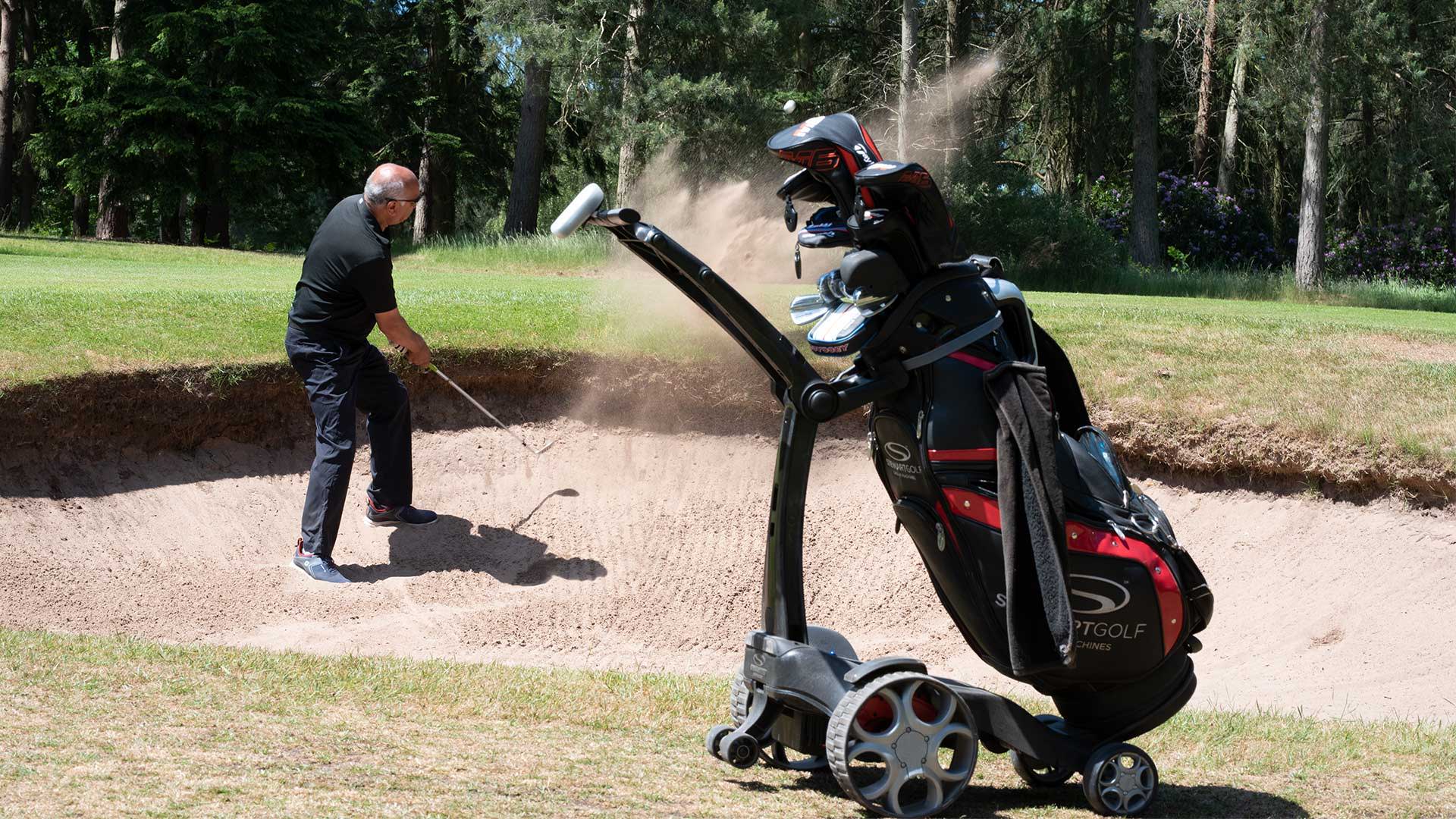 During an extremely difficult period for many, particularly for charities, Ramesh 'The Crazy Golfer' Parmar decided to tackle his biggest challenge yet, aiming to play four rounds of golf a day for five days straight, whilst setting a target of £25,000 to raise for charity.
The challenge would see Ramesh endure over 16 hours of golf each day between June 15th-19th at Enville Golf Club, taking around 2000 shots and walking 130 miles – the equivalent of walking from Birmingham to Blackpool.
The challenge was dedicated to raising funds for five remarkable charities; Help Harry Help Others, The Alzheimer's Society, Clover Leaf, Birmingham Children's Hospital, and the Holly Hughes Fundraiser – all of which are very significant to Ramesh and the local community at Enville.
"I have always wanted to carry on helping people in need after my dad passed away", said Ramesh. "He was a very caring and charitable man that always helped people, one way or another he would find time to help."
Stewart Golf were very keen to support Ramesh and his incredible challenge, not only by donating towards his fundraiser, but by offering up the use of a brand-new Q Follow for his 20 rounds of golf, with the aim of helping Ramesh to preserve his energy and walk handsfree throughout the course.
Ramesh is akeen Stewart Golf customer and has owned his X9 Follow for a number of years. Butadmitted that the Q Follow had caught his eye when it launched in November 2020thanks to the completely new design.
"The difference between my X9 and the Q Follow is that the Q Follow is a much smaller compact unit which fits in my boot. The one I've got at the moment I can only fit the trolley, but I can't get the bag in, so that is a big advantage."
"What I do like about the Q Follow that I've used on my challenge is that you can relax. You're not literally holding your trolley and guiding it. You can just let it go and you can relax and do other things, like think about your next shot etc. It's a fantastic piece of kit!"
During the challenge, Ramesh was joined by various members and friends of Enville Golf Club for each of his 20 rounds, as well as a few famous faces including the likes of Oliver Phelps and Stiliyan Petrov. Despite walking the dramatic distances he covered, Ramesh actually reported that he played some of his best golf during his last round which is testament to what impact using a Q Follow can bring golfers out on the course.
"We are delighted to have had the opportunity to be a part of Ramesh's journey throughout this challenge, and to help support him towards his goal of raising £25,000 for charity," said Mark Stewart, CEO of Stewart Golf. "To attempt a challenge of this magnitude is one thing, but to achieve it in the way he has is truly incredible."
Ramesh's JustGiving link is still open for anyone who would like to donate towards this incredible cause. Make a donation here: https://www.justgiving.com/fundraising/ramesh-parmar2