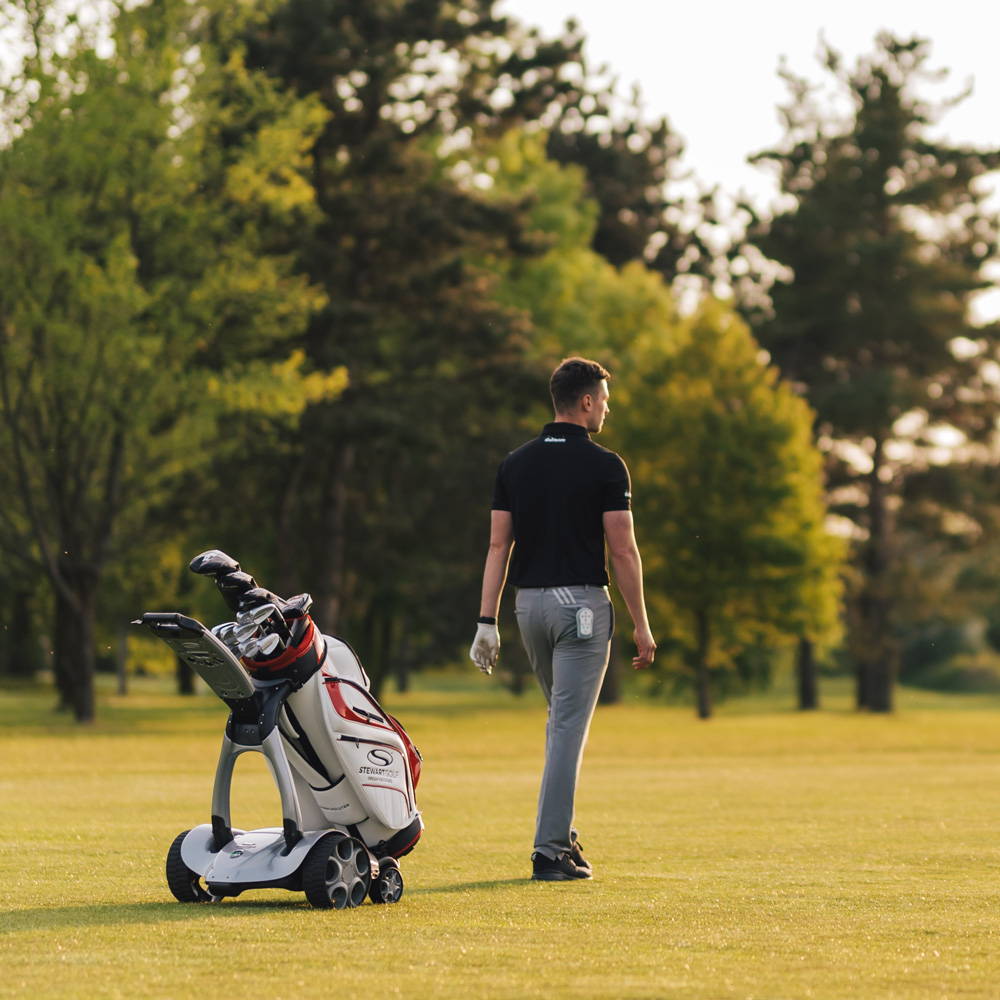 Receive a free £200 gift card with any X Series
You are one of the selected few who has been offered this very limited deal. As we really want you to join the Stewart Golf family, we are offering you a free £200 voucher with any X Series electric trolley.
Winner of the 2019 Tech 50 and Editor's Choice Award from Golf Monthly, the X9 Follow is our flagship model offering golfers the ability to walk the course hassle free. Simply place the trolley in Follow when walking the fairway and use the Remote Control function when you're not.
Liquid error: product form must be given a product
Liquid error: product form must be given a product
Liquid error: product form must be given a product
Liquid error: product form must be given a product
See What Our Customers Think